We hadn't even reached the entrance of the park and were already spellbound by the panoramas unfolding before us.
Emerging from the rugged, red-rock desert terrain and rolling hills of Reno, we soon found ourselves immersed in a landscape dominated by towering cliffs, pristine lakes,  dramatic precipices, and meadows straight out of a storybook.
Though we neared the park's east entrance, we were well aware that our journey to the park's most renowned destination was still a couple of hours away.
However, the enchanting vistas surrounding us kept us resolute in our quest, and we leisurely traversed the landscape, encountering a succession of hiking trailheads and picturesque viewpoints adorned with rugged granite formations, many worn smooth by the shoes of millions of visitors.
Olmstead Point was our first glimpse of some of the more popular formations in the valley.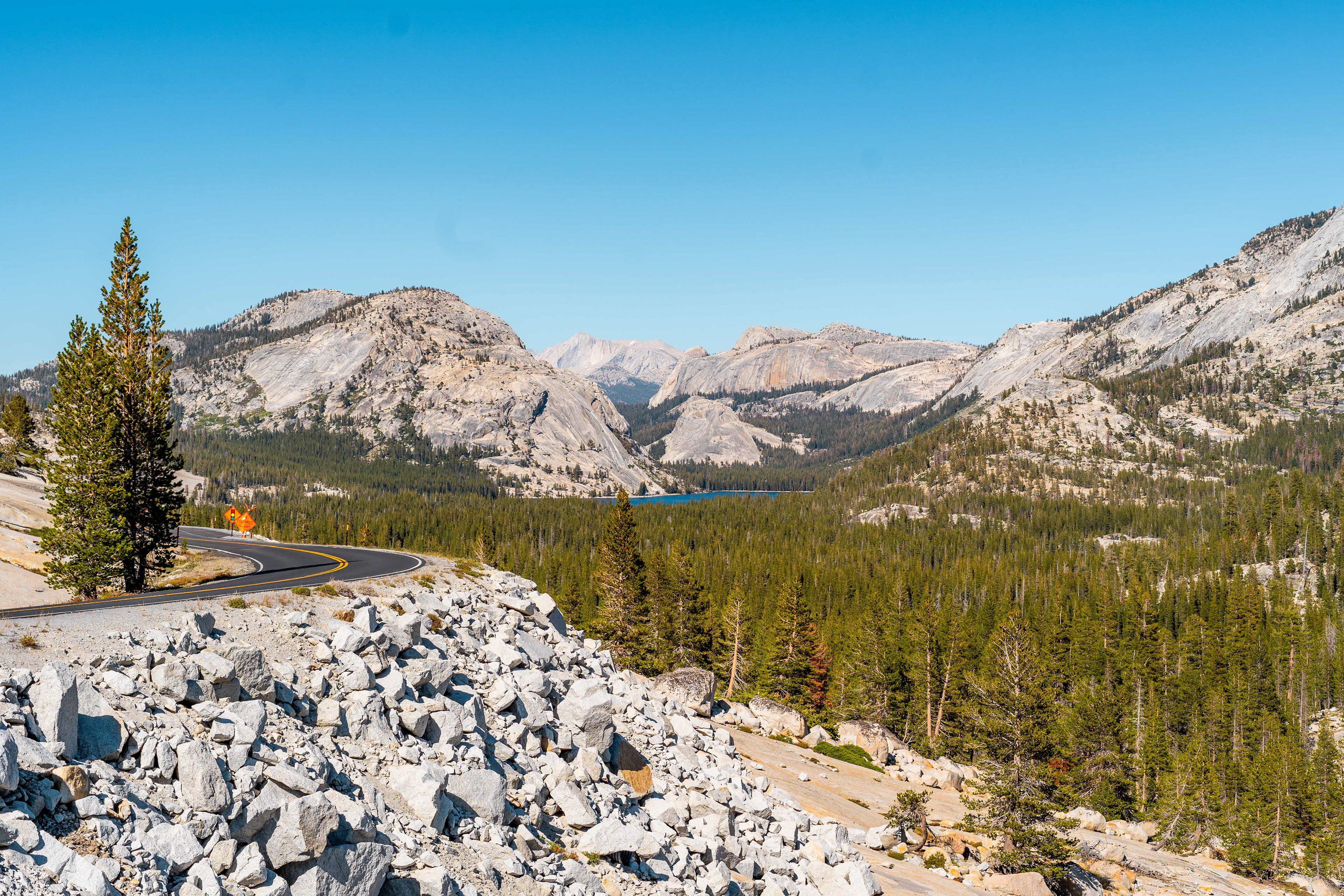 However, this view was soon topped by Tunnel View. Travis, a first-time visitor, was utterly speechless.